If you are thinking how these two totally unrelated acts and timelines could cause such awe and amazement to the offbeat traveler, you are just about to know that!
The thing is, the church was built on the banks of Hemavathi River near Hassan where an erstwhile village existed long ago. When the government decided the flowing river water had to be put to better use, Gorur dam was built which floods the Hemavathi Reservoir. As with any dam, the collateral damage was relocation of the villages upstream. This village was no different and the villagers were relocated to the nearby villages but the church was left behind. It stood still standing the test of time and the wrath of monsoons. It has been more than 200 years since it was built and more than 25 years since the dam waters started flooding and submerging the church yet these walls bear the brunt with such understated charm and grit that it is hard not to let your jaw drop at the first glimpse.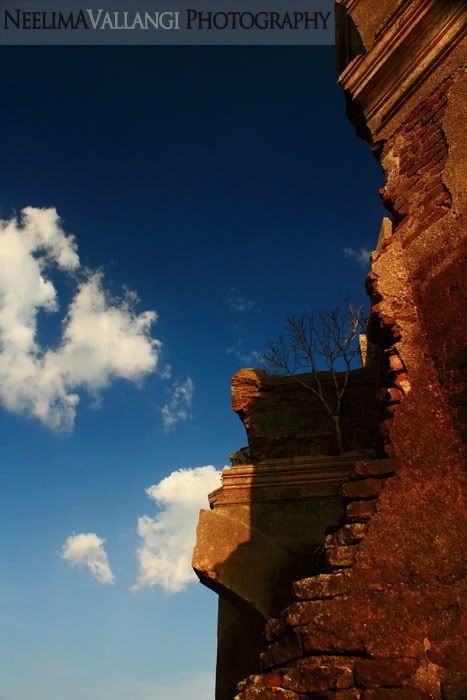 Every year as the monsoons fill up the reservoir, the church retires to the submerged world and as the water level recedes it emerges in all its glory. The ruins have a mysterious charm to them. The church as such is relatively huge with nothing but the skeleton of the structure in place. The columns, the architecture and few walls are preserved just so much so that one can fill in the missing pieces of puzzle to imagine what it would've looked like. The architecture looks very European which adds all the more charm to the setting.
Click here for more